​
​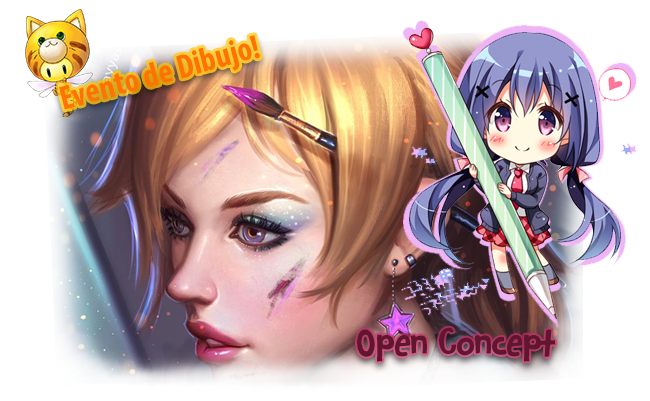 ​​
Hello guys! On this occasion we bring you a new Event for drawing or illustration lovers,
in which you can give free rein to your imagination. The idea is to create a Fanart related to the server,
character, boss or any instance related to Grand Fantasia, without digital media support or
any technology (only manually). You can use any technique you prefer,
such as: charcoal, crayons, ink, watercolor, collage etc. Then upload 2 photos of the work, one of the process
so we can see how you did it and another of the work finished, along with the name of your character somewhere in the drawing.
In addition, you must attach a brief review or argument of the inspiration of your work along with the pictures of it.
The most creative and original images will be chosen as winners!

​​
​


Event Rules
1. Each player can participate / win 1 time only. There will be IP revision as usual.
2. Each player can participate with only one image and must publish it in this same thread, leaving the name of his character.
3. The image must not violate any of our rules of the game or the forum, otherwise it will be deleted and the user disqualified from the event.
4. If a player posts an Image and a few days later wants to replace it with another one, this will be allowed only until the end date of the event.
They can do so by editing their own comment.

​​
Final Notes
Event ends on July 31st. The prizes will be announced along with the winners !!!
The rules of this event can be modified during the event if necessary.
Any questions or questions do not hesitate to ask!
!
♥
​
​