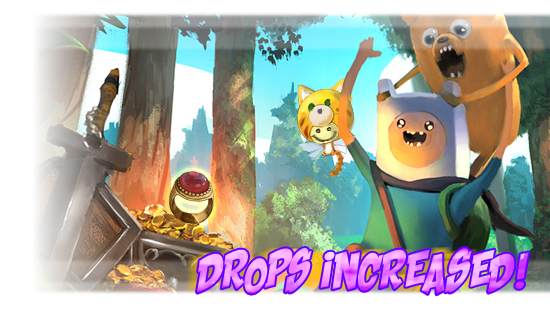 Hello, friends!
As you may have heard in the Discord patch notes, last week we modified the server drops as follows:
Instead of modifying all the drops in the game, we concentrated only on those that were more elusive, that is, the things that interest everyone most. We're talking about drops with a chance of falling below 1%.
What we did was to apply an extra multiplier to all of them, so when we say that our server has drop rates x3, to that we add the new multiplier for the smallest drops.
At the moment we can't say exactly how much those drops were modified, but we have run some tests and the difference is remarkable. You yourselves must have felt this difference
.
The idea is not that the ring you were looking for falls off every time you pass through BT, but that at least one ring falls off.
As we are talking about very sensitive issues, we have introduced this modification with great subtlety. It is possible that over time, we may decide to increase the drop again!
So what are you waiting for? Go get those damn rings!