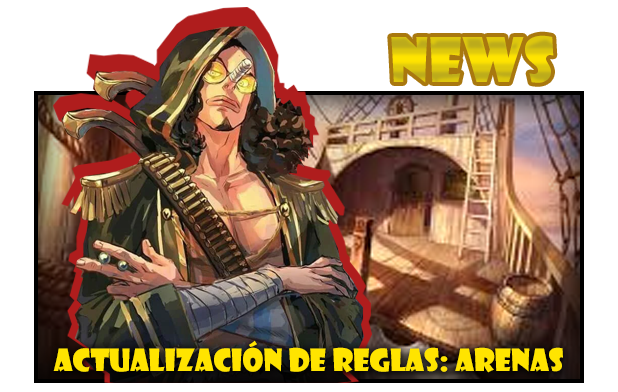 Reglas de Arenas
Dado que el abuso de arenas continúa, y por el bien de la comunidad entera, hemos determinado aplicar los siguientes castigos en el caso de abuso de rankings:
-Se aplicará un castigo normal a la cuenta principal (5 a 30 días, según el caso).
-Se aplicarán baneo permanente a todas las cuentas secundarias utilizadas, sin excepciones.
Esto comenzará a aplicarse a partir del día 3 de Marzo 2020.
-------
Since Arena abuse continues, and for the good of the entire community, we have determined to apply the following penalties in the case of ranking abuse:
-a normal punishment will be applied to the main account (5 to 30 days, depending on the case).
-Permanent ban will be applied to all secondary accounts used, with no exceptions.
This will start to apply from March 3rd 2020.
-------
Como o abuso da areia continua, e para o bem de toda a comunidade, nós determinamos aplicar as seguintes penalidades em caso de abuso de classificação:
-uma punição normal será aplicada à conta principal (5 a 30 dias, dependendo do caso).
-Permanente proibição será aplicada a todas as contas secundárias utilizadas, sem excepções.
Isto começará a ser aplicado a partir de 3 de Março de 2020.
-------
Puisque l'abus de Arena se poursuit, et pour le bien de toute la communauté, nous avons décidé d'appliquer les sanctions suivantes en cas d'abus de classement :
-une peine normale sera appliquée au compte principal (5 à 30 jours, selon le cas).
-L'interdiction permanente sera appliquée à tous les comptes secondaires utilisés, sans exception.
Elle sera applicable à partir du 3 mars 2020.